About me
Hi
I am Mechi Nazar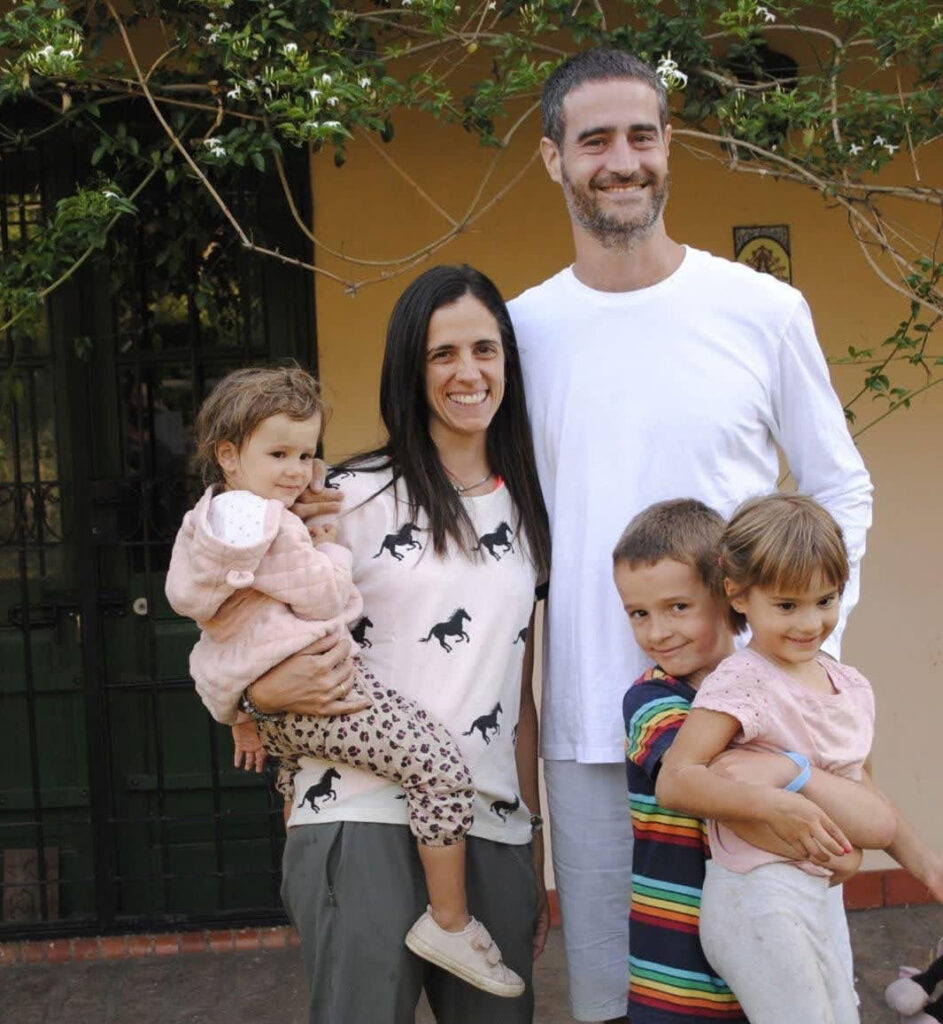 Certified as:
My name is Mercedes (Mechi) Nazar Anchorena, I am a Clinical Psychologist from Argentina.
I have a Master's Degree in Family Therapy, studies in Coaching  and I am an Early Years Practitioner. As a certified Sleep Coach, based on my career knowledge and life experience as a mother of 3, I am devoted to help families having a better sleep.
Becoming a Certified Sleep Consultant
My second child struggled to sleep. I couldn't function on my daily life and even suspended my social activities as I was very tired to see anyone. After several attempts in trying to help my daughter to sleep I decided to hire a Sleep coach. It wasn't just any coach: She was a Gentle Sleep Coach. From that moment on, this person was my fairy godmother, successfully restoring my family sleep. I couldn't keep this amazing experience for myself so I decided to become a Coach and help other families…
I learnt a method to help my kids sleep without leaving them to "cry it out". After some time I experienced concrete results that have lasted till now. All the family slept again; I got my life back and my children got theirs as well!!
I want to help you help your child to get a better sleep, so all your family can enjoy restful nights again.
Contact me from anywhere, I will be happy to help you!
My vision
Child-centred approach: My focus is on child secured attachment and responsive parenting. As a team, you and me will follow your child's needs and respond to them. Therefore I encourage not only breastfeeding (you don't need to stop breastfeeding to help your child sleep at night) but also being emotionally available for your child.
The main goal is to help your child to develope new abilities and resources to be able to self sooth and sleep on his/her own. You will never leave your child unattended or alone in this process of creating new sleeping habits. You will be at his/her side from beginning to end.
I strongly believe in team work: I don't give tasks to parents, for them to execute, but rather establish a bond with you. The idea is that we, as a team, create the best path for your child to walk through in this new journey of sleeping.
Customised help: I focus on your specific family needs and goals, and design a taylor-made plan.
Results need consistency and time, as there are no magic solutions. I respect the child's pace and the family dynamics, and that is why my coaching takes time, in fact, weeks, to be able to establish new sleeping routines and patterns.
Let´s do it together!!
We work as a team
Book an appointment
I support your family for a better sleep
Contact me
mechicoaching@gmail.com